Synergy partners with Stars Foundation to empower First Nations girls and young women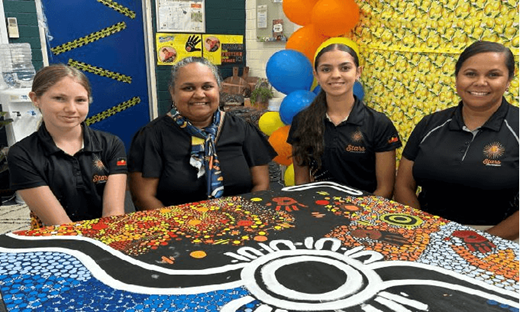 Synergy is partnering with the Stars Foundation to help improve the health, education and employment outcomes for Indigenous girls and young women in Western Australia.
Synergy will provide up to $100,000 over two years to help the Stars Foundation run holistic mentoring programs in WA schools.
CEO David Fyfe said Synergy's new partnership with the Stars Foundation will help Indigenous girls and young women in WA to reach their full potential.
"Providing educational and employment opportunities will improve the outcomes for not only the girls themselves, but also their families and communities.
"By investing in the education of young Indigenous women, Synergy is leaving a positive legacy for generations to come."
The mentoring program is currently being delivered in 21 WA primary and secondary schools, with more schools to be included in the months ahead.
The Stars Foundation focuses on four pillars which include:
• Education, training and employment – encourages active engagement in study and work
• Healthy lifestyles – addresses nutrition, self-care, personal hygiene, sport and fitness
• Wellbeing – focuses on personal wellbeing and mental health
• Community, culture and leadership – celebrates First Nations' culture and encourages activities within communities to develop confidence and pride.

The Stars Foundation supports thousands of Indigenous girls and young women across Australia and has been growing since 2015.
Founder and Executive Director Andrea Goddard said the Stars Foundation is thrilled to partner with Synergy as there is increasing demand from First Nations communities and schools for services in WA.
"We are running 21 Stars programs for 1100 students in WA and we have launched three new WA programs in Peg's Creek, Tambrey and Warnbro in 2023," Ms Goddard said.
"It is the support of partners like Synergy who help us grow and ensure we can deliver equitable support for girls leading to improved health, education and employment outcomes for First Nations girls and young women."
The partnership is part of Synergy's Community Investment Program and Reconciliation Action Plan.
Synergy supports community organisations driving positive and sustainable outcomes for people and environments across their area of operation.