Where we've been
As Western Australia's largest provider of gas and electricity to more than one million customers, Synergy has a long and proud history serving its customers and the community in which it operates.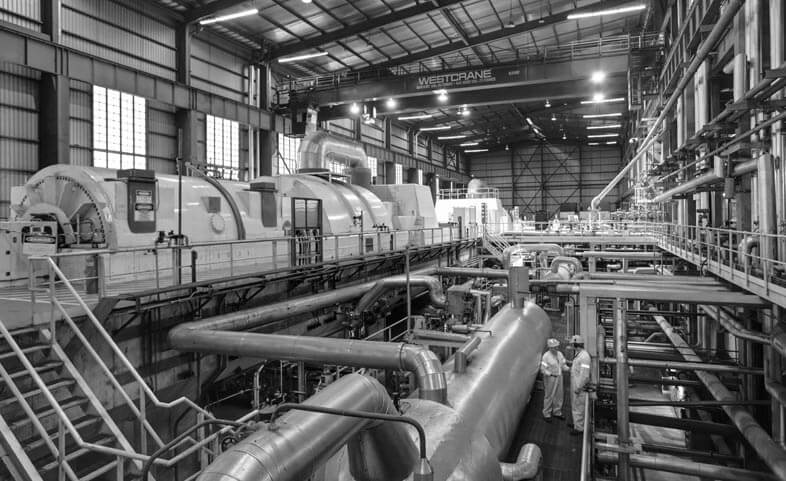 Synergy is one of three energy corporations that the WA Government owns - each one playing a key role in the supply of electricity to people and businesses across the state.


Synergy generates and sells energy within the South West Interconnected System (SWIS), Western Power delivers energy within the SWIS network and Horizon Power generates, distributes and sells energy in regional towns and communities outside the SWIS. Below are some of the defining moments in Synergy's history.
| | |
| --- | --- |
| Date | Event |
| 1 May 1883 | Perth Gas Company formed and acquired all assets of the City of Perth Gas Co. |
| 13 Jan 1893 | Perth Gas Company expanded to supply electric light and power. |
| 14 Feb 1912 | City of Perth Electricity and Gas Department formed. |
| 20 March 1946 | State Electricity Commission (SEC) constituted and purchased the City of Perth Electricity and Gas Department. |
| 1 July 1946 | State Electricity Commission began operations. |
| 1 July 1975 | State Energy Commission of WA (SECWA) formed from the amalgamation of the Fuel and Power Commission and State Electricity Commission. |
| 1 January 1995 | State Energy Commission of WA split into two businesses who are known today as Alinta (gas) and Western Power Corporation (electricity). Western Power Corporation distributes power to the SWIS which extends between Kalbarri in the north Kalgoorlie in the east and Albany in the south. |
| 1 April 2006 | State reforms split Western Power Corporation into four separate businesses. Three of these provide power to the SWIS network. These include Verve Energy (generation) Western Power (network) and Synergy (retailer). The fourth business Horizon Power generates transports and retails electricity to areas outside the SWIS in WA's regional and remote locations. |
| 1 January 2014 | Verve Energy merged with Synergy to form one company called Synergy (or Synergy Electricity Retail and Generation Corporation) to manage both the generation and retailing of energy to the SWIS. Synergy sells electricity to residential and business customers and gas to large-scale business customers. Synergy has a legislated monopoly on the sale of electricity to residential and other customers who do not consume a large amount of electricity. Western Power remains as a stand-alone business operating in the SWIS. |
| 6 March 2014 | The Minister for Energy launched the Electricity Market Review. The Review examines the structures of the electricity generation wholesale and retail sectors within the SWIS network in WA. |
| 24 March 2015 | Outcomes from the Energy Market Review are announced. This outlines what reforms are expected to occur from 2015 to 2017 including the introduction of market competition into the retail market. This will allow Synergy to sell gas to residential customers and other gas providers to sell electricity to residential customers. |