Summary
Back in 1954, Caman Engineering was established to provide pipeline flanges to the petrochemical and mining industries.

Since then, Caman has expanded its operations across Perth and Sydney. It has also increased its services and product range to have the largest range of flanges and one of the most complete valving product ranges across Australia.
After investing heavily in computer-operated drilling machines, the company is also now one of the leading Australian manufacturers of heat exchanger tubesheets and baffle plates.

Operating through decades of changing industrial, economic and global conditions, the success of a business such as Caman Engineering could be partly attributed to the way they have embraced the latest innovations and technology over the years. This progressive approach also applies to their energy management – and the Caman team chose the Synergy Commercial SolarReturn team to help them find the best solution to their renewable energy needs.
In July 2020, the Commercial SolarReturn team installed a 39.9kW system on the rooftop of the Caman factory in Perth's southern suburb of Canning Vale. The system includes 120 Q-CELL solar panels and two Fronius inverters.
After considering how Caman uses electricity across its operations, it is estimated that the solar power generated from the new system could lead to savings on their electricity costs of up to 60% each year.* This is a significant saving for a business with high electricity demand throughout daylight hours and means the system is likely to pay for itself in savings in less than three years.*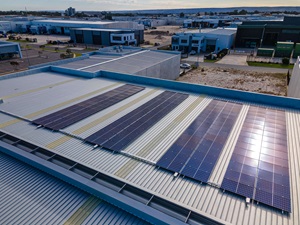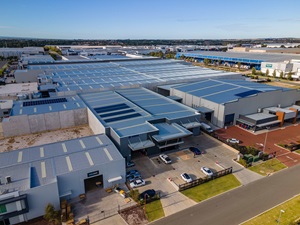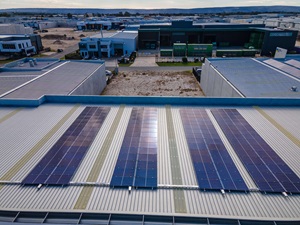 Testimonial
"One of the features that initially impressed us was the straight forwardness and simplicity of the Synergy quote. It wasn't our first quote, we went out to the market place and received other offers that didn't make sense to us in terms of the payback periods etc. The Synergy offer made it easy for us to understand what we were committing to and just how much we would be saving over the life of the system.

From quote to installation the whole process was hassle free and ran very smoothly. The on-site installation with Luke and his team was very professional and seamless in terms of any disruptions to our business.

Since the install we have been monitoring the system via the on-line tools which we find very handy. We have been really impressed to find that the savings that we are now making actually exceed Synergy's initial estimates in terms of the dollars we are saving. Our only regret is that we now wish we'd done it sooner!! We couldn't be happier with the performance of the system."

- Bob Hall, WA Operations Manager
Project Overview
INDUSTRY

Manufacturing

LOCATION

Canning Vale

INSTALLATION DATE

July 2020

SYSTEM SIZE

39.90kW

SOLUTION

120 x Q-CELL G2 Q.Maxx 330W
2 x Fronius Symo 15.0-3
Future Forecast
| | |
| --- | --- |
| ESTIMATED ANNUAL BILL OFFSET* | 60% |
| APPROXIMATE PAYBACK PERIOD* | 2.6 years |
*Estimated annual bill offset and approximate payback period are indicative only based on system size, the price paid, historic consumption and electricity supply costs for the premises and current electricity tariffs. If the consumption habits at this premise significantly change, the estimated annual bill offset and payback period will also change.
Investing in solar energy for your business could help you to bring down your electricity costs and reduce your environmental impact. Our SolarReturn team can use their industry expertise to match the unique way your business uses electricity with a solar solution to suit your commercial needs.
The future of energy in your inbox here
Thanks for registering !!!