Synergy to explore big battery at Kwinana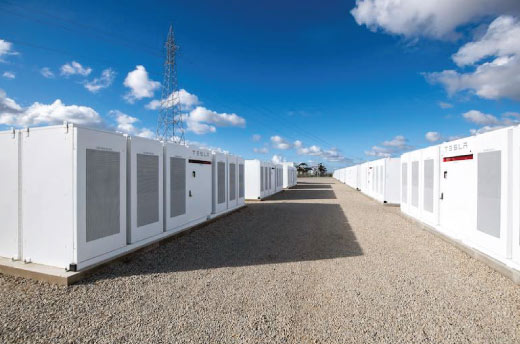 Synergy is working with the McGowan Government to investigate the procurement and construction of a 100MW/200MWh battery, to provide additional security and stability to WA's power system.
The proposed battery, which will cover an area equivalent to around 20 tennis courts, will be built at Synergy's Kwinana Power Station.
It will enable more homes to install solar panels as it can be charged during the day when residential solar generation is high and discharged during the afternoon and evening peak when the energy is most needed.
The scale of the battery will store enough energy to power 160,000 homes for two hours.
Synergy CEO Jason Waters said batteries are just one of the technologies the business is looking to use to pave the way for a more intelligent energy future.
"WA's energy sector is undergoing a significant transformation, with the increased uptake of technologies such as rooftop solar PV and batteries. With this transformation comes a range of challenges and opportunities relating to how we produce, manage and consume electricity," Mr Waters said.
"We are moving away from the traditional centralised generation and network model, to a future that increasingly incorporates distributed energy resources, including battery storage deployed at all levels in the electricity supply chain."
The battery also forms a significant part of Synergy's contribution to the McGowan Government's Energy Transformation Strategy.
The project could create around 100 jobs during the two-year construction and commissioning period, with completion expected in the second half of 2022.
Synergy will today release a Request for Information (RFI) seeking expressions of interest and capabilities for the project.
For more information on the RFI, please email bess@synergy.net.au