Decarbonising WA: Synergy to deliver more big batteries and wind farms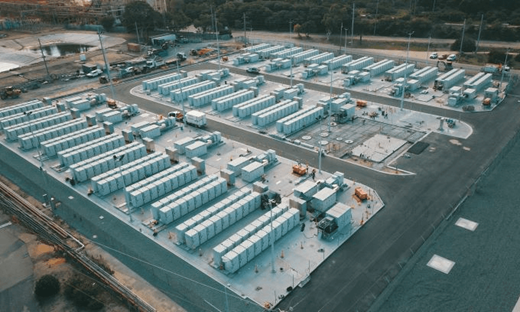 Synergy is at the forefront of WA's transformation to a more sustainable energy future, delivering the first big battery and plans for new wind generation and storage assets.
The expansion of the Synergy's portfolio of renewable energy assets has been boosted with a $2.8 billion investment in energy infrastructure announced in the May State Budget.
The WA Government has committed funding for:
• A large-scale battery energy storage system at Kwinana – the proposed battery will provide 200 MW of capacity with 800 MWh. Once approved, construction will begin as soon as possible.
• An even bigger battery in Collie - to provide around 500 MW for up to four hours. The big battery is expected to be operational by the end of 2025.
• A new wind farm at King Rocks - featuring up to 30 turbines. The wind farm would have the potential to generate up to 120 MW, which is the equivalent to powering about 100,000 homes.
• A proposed expansion of the 180 MW Warradarge Wind Farm at Eneabba - which is a joint venture with Bright Energy Investments.
Chief Executive Officer, David Fyfe, said Synergy is proud to be leading the charge on renewable energy.
"Synergy is playing a pivotal role in the State Government's goal of net zero emissions by 2050," Mr Fyfe said.
Mr Fyfe said the new projects signalled the acceleration of WA's transition to renewable energy and would complement the milestones already achieved by Synergy.
"We celebrated the State's first big battery switched on in Kwinana in May," Mr Fyfe said.
"The 100 megawatt / 200 megawatt-hour battery can store enough energy in reserve to power 160,000 homes for up to two hours.
Battery energy storage systems are vital in supporting the uptake of solar energy by businesses and households.
Mr Fyfe said the initiatives demonstrate how Synergy is taking real action on climate change.
"Our transition away from coal-fired generation will have a positive impact on Western Australia for generations to come," Mr Fyfe said.