Synergy sponsors Vic Park Summer Street Party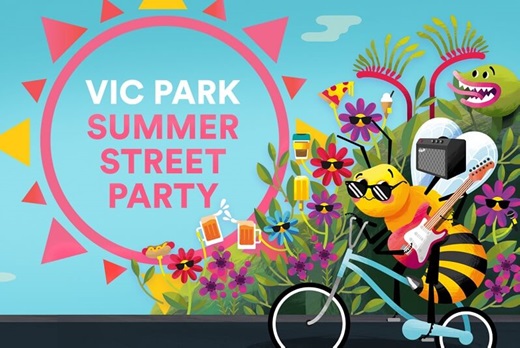 Synergy is pleased to announce it is the major sponsor of this year's Vic Park Summer Street Party, taking place on Sunday the 19th of November.
The event is expected to draw a crowd of over 50,000 people to Albany Highway's café strip between Dane and Mint Streets, in a culturally diverse community event.
Synergy will join with event organisers Upbeat events and local community group the Vic Park Collective to bring to life the village-style street party for the benefit of both locals and visitors to the Town of Victoria Park.
Highlights of the Vic Park Summer Street Party include live music, pop up street bars, alfresco food offerings, art activations and street performers.
As part of this year's Synergy Xmas Lights Trail, the Synergy Elves will perform a musical show to encourage the community to support Lifeline WA's Shine a Light for Life Christmas appeal.
The Synergy Elves Tiny Home, which is covered in thousands of solar powered lights, will also be there to bring the festive spirit.
Synergy marketing manager Kelley Yeats said the Synergy Xmas Lights Trail provided a unique opportunity for people to raise thousands of dollars for Lifeline WA.
"We are aiming to reach as many of our customers as possible by creating an experience for people of all ages in both metropolitan and regional areas to enjoy the spirit of the festive season, while raising awareness about Lifeline WA," Ms Yeats said.
The winner of the Local Business #ShineaLightforLife window competition will announced by Member for Victoria Park Ben Wyatt at 4.45pm at the Rhubarb Record Stage.
Those who head down to the street party will also be given the unique opportunity to pedal one of four bikes at the Synergy Race Track Rally trailer, which will then power mini EVs on a make-shift race track.
The Vic Park Summer Street party will run from 2pm to 9pm and the Synergy Elves will be performing from 6pm.
Admission is free and to find out more about the event, visit the Vic Park Summer Street Party Facebook page.
Media contact:
Carolyn Herbert
0447 195 714/ (08) 6282 7319
carolyn.herbert@synergy.net.au