Synergy releases 2018 Annual Report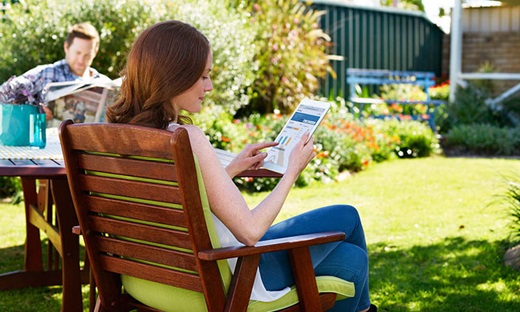 Western Australia's state-owned electricity generator and retailer Synergy has announced a profitable year with the release of its 2018 Annual Report.
Synergy Chief Executive Officer Jason Waters said the 2017-18 financial year result reflected the ongoing challenges confronting an increasingly complex electricity supply environment.
"Synergy reported an after tax profit of $24.3 million for 2017-18, which was a $36.9 million improvement on last year's result," Mr Waters said.
"The fact this was achieved in a year where residential demand fell 3.9 per cent due to the increased uptake of solar PV and milder weather conditions, is a testament to the ongoing efforts of our people," Mr Waters said.
"There has been, and continues to be, a lot of work focused on shaping the business to be adaptive in order to respond to changes across the sector. We will continue to focus on decreasing operating costs, delivering the most reliable supply of electricity and gas to our customers, and maximising long term value for our shareholders."
Mr Waters also highlighted a milestone in Synergy's commitment to a renewable energy future, through the signing of a landmark agreement with global infrastructure fund, DIF and industry super fund Cbus to form Bright Energy Investments.
"Through this partnership, Synergy will continue to build on its experience in developing renewable projects with the private sector to establish up to 210MW of large-scale renewable energy projects in the SWIS," he said.
"The Greenough River Solar Farm Stage Two expansion, along with the development of the Warradarge Wind Farm, will deliver value for both Synergy's customers and the State Government."
Key points from the Synergy FY17-18 Annual Report are as follows:
Net Profit after Tax of $24.3 million.
Revenue fell by 2.3 per cent from FY16-17 to around $2.98 billion.
Operating expenses were reduced by $50.7 million, with lower non-cash expenses of $80 million.
Customer net promoter score of 71.5, an increase of 2 points from FY16-17.
Generation production declined 10.4 per cent, reflecting lower market demand and increased installed capacity of solar PVs.
ENDS
Synergy's 2018 Annual Report is available for download from the Synergy website – www.synergy.net.au
Media contact: Carolyn Herbert 0447 195 714 / (08) 6282 7319