Synergy celebrates diversity at Pride Parade 2018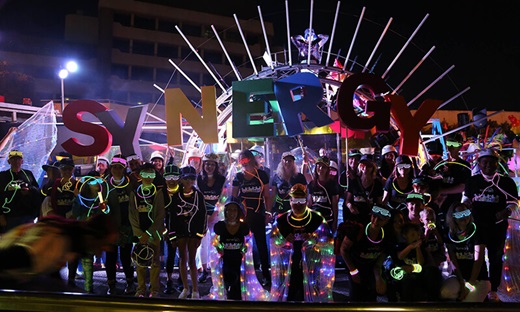 Media Release
22 November 2018
Synergy is set to be part of the excitement and colour as Perth celebrates diversity and equality at the 2018 Pride Parade.
Saturday's parade in Northbridge is the second time Synergy has joined its employees and families in the parade to highlight the importance of diversity and equality for all Western Australians, especially its LGBTI (lesbian, gay, bisexual, transgender and intersex) community.
Synergy will be a parade participant and will be expecting more than 20 employees to join the march, as well as friends and family of Synergy employees who will also attend the vibrant event which is a key feature of this year's PrideFest.
Through the use of LED lighting and an upbeat DJ, Synergy's entry is all about the diversity of its people, what we do, who we are, and how together we light-up WA.
The theme for this year's parade is 'Together' and Synergy will continue to show its commitment by showing how Together, we are stronger. Synergy CEO Jason Waters said he was proud that Synergy was again participating in the event.
"Synergy advocates for a safe and diverse workplace with a culture of inclusion, where all of our people have the opportunity to grow and prosper," Mr Waters said.
"Having a strong cohort of our employees marching in the Pride Parade demonstrates Synergy's commitment to diversity, both in the workplace and within the community," Mr Waters said.
The parade will commence on Francis Street and travel across to Lake Street, before heading along James Street and turning into William Street, concluding on the Horseshoe Bridge.
The Pride Parade is free to the general public and will kick off at 8pm.
ENDS
Media contact: Carolyn Herbert
Synergy 0447 195 714/ (08) 6282 7319
carolyn.herbert@synergy.net.au
About Synergy
As Western Australia's leading energy generator and retailer, Synergy is an essential and trusted provider of electricity and gas to more than one million residential, business and industry customers.
Synergy employs more than 900 people and owns and operates over $1.7 billion worth of assets. Its generating portfolio is extensive and diverse with traditional power stations servicing the electricity grid that extends from Kalbarri in the north, east to Kalgoorlie and south to Albany. Synergy also generates electricity from renewable sources located at Albany, Bremer Bay, Coral Bay, Denham, Geraldton, Esperance, Kalbarri and Hopetoun and proudly supports the people of Western Australia by playing an active role in the communities in which we operate. Synergy is owned by the Government of Western Australia and for more information visit www.synergy.net.au.