Synergy appoint EMC for Alkimos Beach energy storage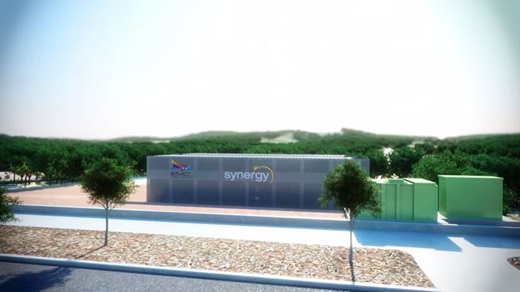 Synergy is pleased to announce that WA-based Energy Made Clean (EMC) has been selected as the supplier of the 1.1MWh energy storage system for the trial at Alkimos Beach.
EMC was selected after a comprehensive procurement process which saw it assessed against criteria including environmental responsibility, safety, technical competence, relevant experience and cost.
EMC has demonstrated experience across significant commercial-scale solar projects and has established a strong reputation for designing, building and operating renewable energy projects since 2004.
Synergy CEO Jason Waters today reinforced the strategic significance of the battery storage trial as investments and enhancements in distributed generation and the next wave of renewable energy technology rapidly transform the energy industry and reshape customer expectations.
"Synergy is excited to be at the leading edge of energy management and storage technologies through its association with the trial at Alkimos Beach and we look forward to working with EMC and sharing its knowledge and experience in deploying this new technology," Mr Waters said.
"The trial will provide valuable lessons about the integration of energy storage into a traditional network and, insights into the products we want to provide to our customers in the future."
Synergy invited 24 companies to tender for the supply and installation of the energy storage system and received 13 submissions from WA based, Australian and international companies.
The Alkimos Beach energy storage trial which is being led by Synergy, in collaboration with land development partners Lendlease and Landcorp, is scheduled to commence in early 2016.
The Australian Renewable Energy Agency has contributed significant funding towards the trial, which is thought to be the first of its kind on a community scale in Australia.
The trial will offer participating residents virtual energy storage; rebates for solar PV, solar hot water system and other energy efficient appliances; an in-home energy display unit monitoring generation and usage; variable price plans; and, an education program to help residents maximise their potential to save money and better manage their energy usage.