Synergy CEO Jason Waters thanked for his outstanding service to the energy sector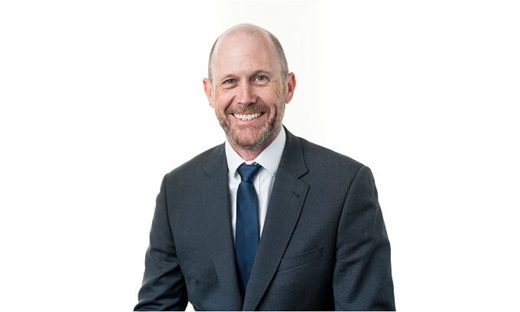 Synergy CEO Jason Waters has today announced he has accepted the role of CEO at Gold Corporation, which trades as The Perth Mint.

Synergy Chairman Rob Cole paid tribute to Mr Waters who was appointed CEO when Synergy merged with Verve Energy in early 2014.
Mr Cole said the Board joined him in thanking Mr Waters for his outstanding contribution to Synergy and its predecessor organisations spanning almost three decades, and wished him well in the future.
"Jason recently advised me he felt the time was right to take on a new career challenge and I am delighted that he has found this at Gold Corporation. Not only is this a great opportunity for Jason, it is also a great outcome for the State to see his exceptional leadership skills retained by another GTE," Mr Cole said.
Mr Waters started his energy career 32 years ago with Western Power as a graduate of the cadet engineer program at Muja Power Station near Collie. He progressed through a variety of asset management, commercial and energy trading roles before joining Verve Energy in 2007 where he later became CEO.
Mr Cole said it was the depth and breadth of Mr Waters background and experience, as well as his personal qualities as a leader, that had earned him the highest levels of trust and respect from those who worked alongside him today.
"Jason's knowledge of the electricity sector in Western Australia is second to none and, with his engaging and effective leadership, he has made an outstanding contribution to Synergy in his time at the helm. His own story, rising from a cadet at Muja to a CEO, is an inspiration to others and he has been a mentor to countlessmembers of staff over the years who wished to follow in his footsteps," Mr Cole said.
"He also leaves the organisation well-positioned for the future. The strategic transformation Jason recently led has put Synergy on a path towards a more sustainable future and will ensure our next CEO is set-up for success in the face of the rapid transition under way in the world of energy."
Effective 10 February, Synergy has appointed David Fyfe as Acting CEO while a Board-led recruitment process is completed. Mr Fyfe joined Synergy in September 2020 as its General Manager Commercial. Mr Waters will provide support to Acting CEO David Fyfe in an advisory capacity until he starts with Gold Corporation on 26 April.