Public housing solar trial saves tenants hundreds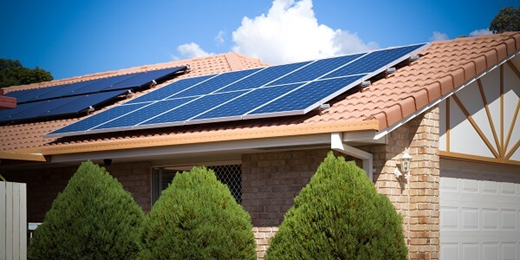 As announced by the Western Australian Government: Public housing solar trial saves tenants hundreds

Smart Energy for Social Housing plan reduces energy costs for low income earners
Savings of up to $200 per household in six months
Part of $66.3 million WA Recovery Plan package focused on renewable energy technologies
Public housing tenants have already saved up to $200 each within six months of the McGowan Government's Smart Energy for Social Housing trial.

In July 2020, the McGowan Government announced it would install $6 million worth of solar panels at 500 social housing properties as part of the WA Recovery Plan's $66.3 million renewable energy technologies package.

The first 10 properties, located in Clarkson, Gosnells, Balga, Ellenbrook, Rockingham and Girrawheen, had rooftop solar systems installed in December 2020, with participants reporting savings of between $30 and $200 since the pilot commenced.

The Department of Communities worked with regional offices to identify suitable properties with three or more bedrooms for the pilot; 80 houses have now had systems installed.

The program is being rolled out over four years by Synergy, on behalf of Energy Policy WA, across the South West Interconnected System - Western Australia's main electricity grid.

Eligible public housing tenants will have a Synergy-owned and maintained rooftop solar system installed on their rental property and access to Synergy's Future Communities Plan, which offers a discounted rate for electricity consumed during off-peak times (9am to 3pm).

Synergy has commenced installing systems under the next phase of the program, with expansion to one and two-bedroom complexes, apartments and housing now under consideration.

Comments attributed to Energy Minister Bill Johnston:

"The McGowan Government is committed to giving Western Australians greater control of their energy use to help reduce their power bills.

"It's great to see the Smart Energy for Social Housing trial is proving successful with public housing tenants already benefiting from savings of up to $200.

"Synergy is also working with tenants to increase their savings by encouraging the use of major appliances, such as using the washing machine or dishwasher, during daylight hours."

Comments attributed to Housing Minister John Carey:

"This is an innovative program with a great outcome for public housing tenants on low incomes who will benefit substantially from a reduction in their annual power bill and freeing-up of income for other essentials.

"The great thing is that tenants are also learning about how they can reduce their bills even further by shifting consumption to the off-peak time.

"This is just one of many exciting housing infrastructure projects being delivered as part of the WA Recovery Plan."
08 6282 7707
media@synergy.net.au