Synergy's big battery ready, bigger battery planned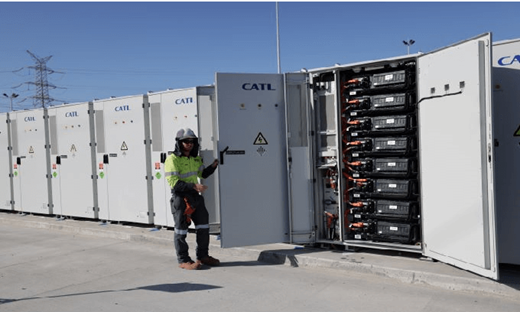 Synergy is celebrating Western Australia's first big battery starting operational testing with the battery ready to charge and discharge energy into the grid.

The 100 megawatt / 200 megawatt-hour battery can store enough energy in reserve to power 160,000 homes for up to two hours.
The WA Government has allocated $625 million in the State Budget for Synergy to build a second bigger Battery Energy Storage System at the same site.
The proposed big battery will provide 200 megawatts of capacity with 800 megawatt hours – four times the energy storage of Kwinana Battery Stage One.
It will be built at Synergy's retired Kwinana Power Station alongside the first big battery, taking advantage of the available infrastructure on the site. Once approved, construction will begin as soon as possible.
Battery Energy Storage Systems absorb excess energy from rooftop solar when the sun is shining and release it in the evening, when demand is at its peak.

Synergy's Battery Energy Storage Systems will modernise WA's electricity system by providing long-term stability and supporting the uptake of renewable energy.
CEO David Fyfe said it was a significant achievement for Syngery.
"This marks an exciting moment in WA's renewable energy transformation," Mr Fyfe said.
"By building big batteries, Synergy and the State Government are supporting the continued uptake of residential rooftop solar while also optimising our bigger renewable assets."
The State Government is investing $3.8 billion into renewable energy infrastructure.