Contracts worth $1 billion awarded for Kwinana and Collie big batteries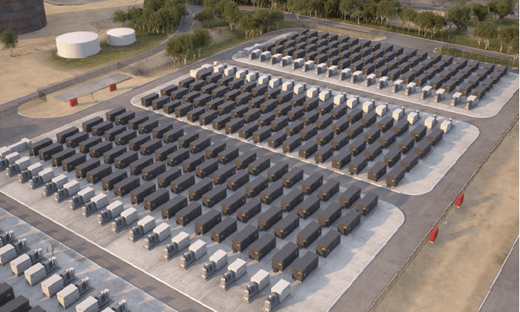 As announced by the Western Australian State Government: $1 billion contracts awarded for Kwinana and Collie big batteries
Cook Government awards more than $1 billion in contracts for battery energy storage systems in Kwinana and Collie
Represents one of the largest renewable energy contracts in Australia's history
Another step towards reaching Government's target of net zero emissions by 2050
The Cook Government has awarded more than $1 billion in contracts to deliver massive new battery energy storage systems in Kwinana and Collie as part of its commitment to cleaner, reliable and affordable energy for Western Australia.

Contemporary Amperex Technology Co. Limited (CATL) has been contracted to supply about 300 EnerC Plus, containerised liquid-cooling battery systems for Kwinana Battery Stage Two, and about 650 EnerC Plus for Collie.

Power Electronics will deliver 72 inverters for the Kwinana battery and 160 inverters for the Collie battery.

Kwinana Battery Stage Two will provide 200 megawatts of power with 800 megawatt hours of energy storage. Construction started on Kwinana Battery Stage Two in June and is estimated for completion at the end of 2024, supporting 160 jobs.

The Collie battery will be the biggest in WA providing 500 megawatts with 2,000 megawatt hours of storage. It will create about 500 jobs during the peak of construction.

The batteries will support more renewables by storing wind and solar energy generated during the day and delivering it back to the system during high-demand periods.

The contracts are part of the Cook Government's $2.8 billion budget commitment to delivering renewable energy projects.

Comments attributed to Premier Roger Cook:

"These contracts, worth more than $1 billion, represent a major and important investment by our Government into WA's cleaner, reliable and affordable energy future.

"Battery energy storage systems will play a key role in our decarbonisation plans, storing excess renewable energy generated in the day and discharging during times of high demand.

"We're putting WA on the path to becoming a global green energy superpower, which is good for jobs, good for the environment, and will keep our economy strong into the future."

Comments attributed to Energy Minister Bill Johnston:

"Contemporary Amperex Technology is a global leader of new energy innovative technologies, providing more than 600 battery units for Kwinana Battery Stage One, which is now storing energy and discharging into the grid.

"Power Electronics is a leading manufacturer of inverters for photovoltaic plants and battery applications and a world leader in energy storage.

"I would like to congratulate Synergy for securing these important partnerships, setting WA apart as a leader in the global energy transition."

Comments attributed to Collie-Preston MLA Jodie Hanns:

"This is an exciting announcement for Collie and the local community, as the town transitions to a cleaner, greener energy future.

"The creation of 500 jobs is a huge boon, as it will have a flow-on effect for residents and local businesses."