Explore our solar range
Installing a SolarReturn system that's matched to your business' specific electricity use means more efficiency, more value and a faster payback period on your investment - making it a more attractive business case.
Things to think about when choosing the best solar panels for your home
Choose a brand that is a tier 1 company that offers a good, long warranty.

This means that they are financially strong, invest heavily in research and are more likely to be around, long after your '20+ years performance warranty' expires.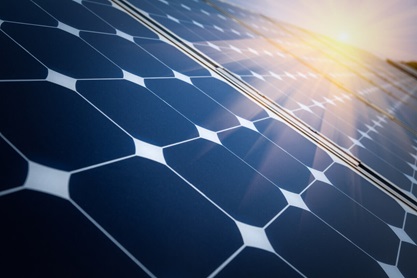 Why we only choose premium JinkoSolar, Hanwha Q CELLS and LG panels for Perth & WA
Over 100 years combined experience in technology, meaning that you can trust that your panels will be extremely reliable.
Proven performance in all types of weather conditions - meaning more power (and savings) in both sunny or low light conditions.
Up to a massive 15 years manufacturer warranty and 25 year linear performance warranty.
Jinko Cheetah PERC 60M

Jinko Cheetah Plus HC 66M

LG NeON R

Q.MAXX 330W

Q.Peak Duo 330W

Best bits

Displays one of the highest module efficiencies on the market, giving those with difficult roof orientations extra flexibility. Also certified TUB NORD salt mist corrosion resistant for those living along the coast.

Best bits

5 busbar solar cell utilising new technology to provide higher module efficiency. Excellent performance in low-light environment perfect for those cloudier days. Also certified TUV NORD salt mist and ammonia corrosion resistant.

Best bits

LG NeON R is a powerful solar panel that provides world class performance and modern aesthetics. The lack of electrodes on the front creates an improved, modern look but in turn maximises reliability. The LG NeON R really is the best of both worlds.

Best bits

More power per centimetre with world record cell design Q.ANTUM technology - offering leading performance in all weather conditions

Best bits

The Q.Peak Duo features all the cutting edge wiring of the Q.ANTUM technology, plus produces the highest power class out of all panels with an efficiency rating of up to 19.9%.

Efficiency

19.56%

Efficiency

20.22%

Efficiency

19%

Efficiency

>= 19.56%

Efficiency

>=19.6%

Output

330W

Output

370W

Output

350W

Output

330W

Output

330W

Warranty

Warranty

Warranty

Warranty

12 year manufacturer and 25 year linear performance

Warranty

The nitty gritty

Jinko Cheetah 330W data sheet

T

he nitty gritty

The nitty gritty

The nitty gritty

Q.MAXX Data Sheet

The nitty gritty

Q.Peak Duo G5 Data Sheet
Find out if SolarReturn will be right for your business...
We'll take in to account your consumption history, location, usage patterns and how much you currently pay for electricity. A quick chat to better understand your business needs - will help us figure out if you will or won't better off with solar power.
We are experiencing high call volumes and may take longer to get back to you during this time.
All fields required unless indicated as optional.
If you'd prefer to talk to someone straight away, one of our SolarReturn experts are here to help you:
Just call 1800 453 021 - Monday to Friday between 8am - 5pm (excluding public holidays)
We may ask you a couple of questions about your business and energy usage - it helps to have a copy of your bill close by.