At Synergy, we invest in energy education across our community to help our customers and their families make smart energy decisions. You might have heard of the Synergy Schools Solar Challenge, Synergy Smart Energy Hub, Synergy Energy Tool and Synergy's Solar on the Move trailer. Now, we'd like to introduce you to the... Synergy Space Escape.
Synergy Space Escape is a mobile escape room, a new type of energy education incursion.
Imagine... A group of explorers are sent into the vast unknown in search of new worlds to call home. After months of searching the galaxy, news reaches the explorers that a planet which can support human life has been discovered! The explorers need to work as a team to solve problems and complete a number of tasks before they step off to explore their new world...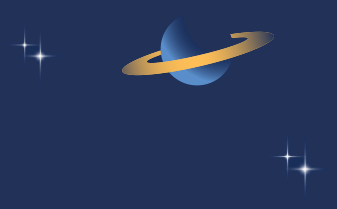 What is Synergy Space Escape?
Synergy Space Escape is an escape room experience we're taking to schools around WA. It's a practical and hands-on, puzzle-solving adventure where small teams are "locked" in a room. They need to explore the room, find clues and unravel the space-themed story to "escape."
Who is it for?
Our escape room has been designed for primary school-aged children, ideally years 3 – 5. It offers a safe and fun environment which is fully supervised from the outside and can be safely exited before the time frame if required.
What will students learn?
This energy education program is a fun and interactive way for children to learn about energy and how to make smart energy decisions.
They'll explore a range of topics including:
What is a Watt? How is energy generated and distributed?
How to choose energy efficient appliances and lights
The most energy efficient temperature to set your air con during the seasons
After learning the basics, our Synergy Space Escape vehicle arrives at your school. Students put their learning into action in a fun filled, challenging learning experience.
Request a visit to your school today
Bookings for your Synergy Space Escape incursions are now open. We are now taking bookings for Term 2, 2022.
Are there any accompanying lesson plans?
We've been working with the Science Teachers Association of WA (STAWA) to develop a number of learning materials which accompany the learning objectives from the Synergy Space Escape. These will be provided the month before your incursion and are designed to be run in class or as homework. This program is part of the Sustainable Schools WA toolkit.
How long does the experience take?
You can book Synergy Space Escape, for a class of up to 36 kids, to come to your school. Students will be divided into small groups of no more than 6 students are given a timeframe of 30mins to solve the clues and "escape" from the room.
How much does it cost?
The Synergy Space Escape is free for eligible schools.