As our energy changes, Synergy continues to be a proud part of the WA community
At Synergy, being Greater, connected means more than generating and supplying electricity to our customers, it's also about playing an active role in the communities where we live and work.

We support community organisations, charities and not-for profits driving positive, sustainable outcomes for people and the environment across our area of operations – the South West Interconnected System, or the SWIS as we like to call it.

Through our Community Investment Program, we provide one-off grants to selected recipients and deliver community partnerships that are aligned to our key themes.
We also support the Collie community with our Collie Small Grants.

Our key themes represent what's important to our people and the communities we service.
Inclusivity and empowerment
Addressing disadvantage and inequity so everyone can participate in work and society.
Environment for the future
Contributing towards initiatives that protect and care for the environment and respect and rehabilitate the land.
Committed to community
Supporting the sustainable development of vibrant communities impacted by the energy transition.
Energy leadership
Fostering innovation, ideas and skills to drive our intelligent energy future.
Community Partnerships
We are not accepting expressions of interest for community partnerships at this time.
Our community partnerships for 2023 will be announced soon.
Synergy Spirit
Our committed team of Synergy Spirit volunteers work throughout the year to raise funds and volunteer at our four chosen charities. Synergy's workplace giving program also contributes around $20,000 annually which is distributed to the four charities.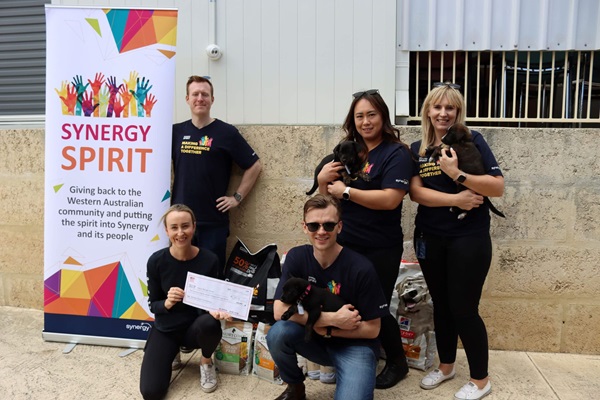 - With Synergy's support, two Dismantle mentors worked with the Mullewa Youth Centre team during the January school holidays to deliver the BikeRescue program for 10 young people aged 11-16. The group got stuck into it, building their own bikes while making new friends at the youth centre while chatting to mentors about future aspirations.