Supporting the environment
Synergy is committed to the principles and practices of good corporate citizenship and a sustainable approach to all its activities.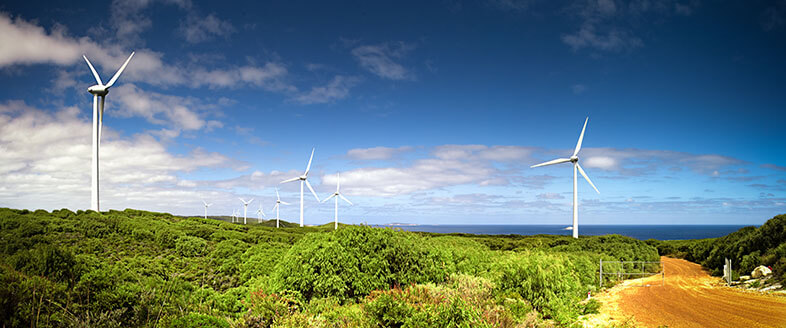 We take our environmental responsibilities seriously and recognise the value of the environment to the community and future generations.

Renewable energy facilities such as the Albany Grasmere Wind Farm, a Bright Energy Investments joint venture, reduce the amount of greenhouse gases emitted by displacing the use of fossil fuels from our electricity generation. Synergy's environmental sustainability policy encourages us to strive for environmental excellence as the cornerstone of sustainability. Synergy is actively working towards a net zero carbon future by 2050.
You could make a difference to WA's energy future
The future of energy in WA is exciting - and it's already here. If you'd like to play a role in our intelligent energy future today and tomorrow, take a look at current opportunities to join our Synergy team.
Find out more