What is the difference between the WEM and the NEM?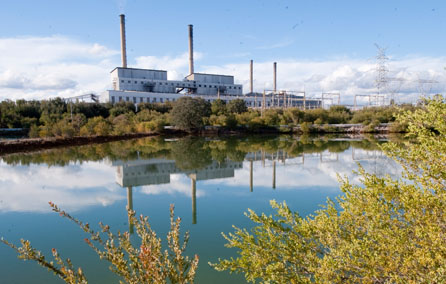 The Wholesale Electricity Market (WEM) is separate to other electricity markets within Australia, and only operates within the South West Interconnected System (SWIS) in Western Australia.
Wholesale Electricity Market (WEM)
The WEM operates with a reserve capacity mechanism that ensures adequate capacity is built to meet customer demand, and allows retailers such as Synergy to enter into long term contracts with generators, ensuring security of electricity supply. The WEM is operated by the Independent Market Operator (IMO).
National Electricity Market (NEM)
The National Electricity Market (NEM) operates within the interconnected system between Queensland, New South Wales, Victoria, Tasmania and South Australia, and is approximately 10 times larger than the WEM. The NEM does not have a reserve capacity mechanism, and relies on higher energy prices to ensure that sufficient capacity is built. Participants must trade their electricity on the market, with retailers able to enter into contracts with generators or financial counterparties such as banks.
What are the differences between the two?
WEM
NEM
Market comparison installed capacity (approx.)
6,000MW
48,000MW
Market structure
Separate energy and capacity
Day ahead market
Pooled
Physical
SWIS
Area Energy only
Spot market
Pooled
Financial
5 State interconnection

Maximum energy market (spot) price
$400 - $700 per MWh
$12,500 per MWh
Geography

Much of the populated portion of South West WA (SWIS)
5 interconnected regions following state boundaries (QLD, NSW, ACT, VIC< TAS, SA)
Regulatory body
Economic Regulation Authority (ERA)
Australian Energy Regulator (AER)
Market operator
Independent Market Operator (IMO)
Australian Energy Market Operator (AEMO)
Australian Energy Market Commission (AEMC)