Who are the energy market regulators?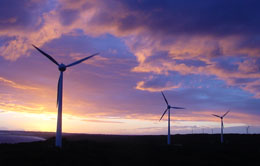 The Western Australian energy market is made up of three main regulators who ensure the energy market operates as a competitive, efficient and fair commercial environment.
Independent Market Operators (IMO)
The IMO oversees the functioning of the Wholesale Electricity Market (WEM), making sure all participants abide by the market rules, and ensuring there is enough capacity to meet demand within the WEM. The IMO sets the capacity price that uncontracted generators will receive for making their capacity available to the market to meet demand as needed.
Economic Regulation Authority (ERA)
This State Government body oversees the energy industry within WA, making sure all parties abide by regulations. It is responsible for monitoring electricity costs and approving network charges.
Clean Energy Regulator (CER)
This is the Federal Government body that is responsible for administering legislation that will help reduce carbon emissions and increase the use of clean energy.