Synergy shines light on crisis support over the festive season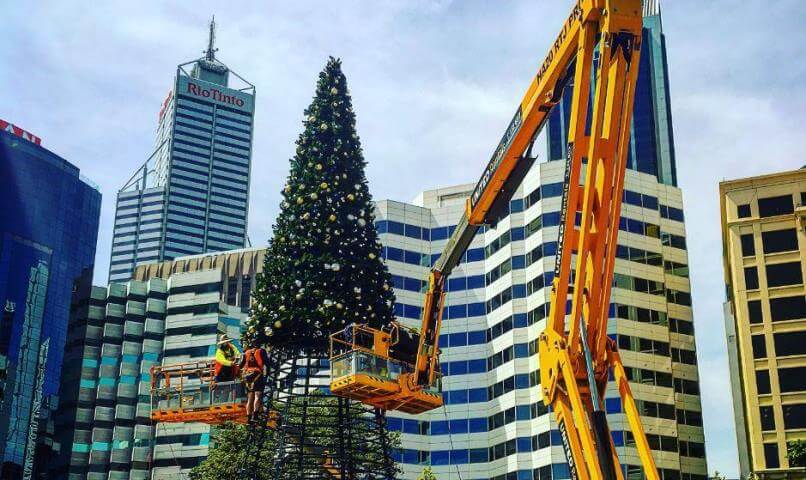 Synergy is partnering with Lifeline WA to bring WA's tallest Christmas tree to Elizabeth Quay from December 2 to raise awareness of Western Australians in crisis over the festive season.
The Lights for Lifeline powered by Synergy and you campaign aims to save lives this Christmas by raising much-needed funds that go towards training volunteers to take calls from people in crisis. More than 50,000 LED lights on the 15 metre tree will be lit up to represent the number of calls for help Lifeline WA receives every year.
Lifeline WA is the only charity in the state that offers people experiencing a personal crisis with access to 24 hour crisis support and suicide prevention services.
People are encouraged to visit the Lights for Lifeline tree located at Elizabeth Quay and donate to Lifeline WA from Friday 2 December 2016.
Synergy chief executive officer Jason Waters said Synergy was pleased to support Lifeline's Christmas appeal for a second year to shine a light on escalating problem of suicide in our community.
"Lifeline WA receives a call every 32 seconds in the lead up to Christmas and New Year and for some, it is a particularly isolating time of year," Mr Waters said.
"Synergy's sponsorship provides Lifeline WA with funding that goes towards educating more accredited volunteers who do such important life-saving work.
"Last year, Synergy's contribution enabled Lifeline WA to train four volunteers over a 12 month period. This year we hope the WA community will get behind us to show our support of this unique charity and raise $250,000 to ensure more calls can be taken over the festive period.
"It's really heart-warming to know that these volunteers are from all walks of life, including nurses, teachers, parents, accountants and prison officers who do such an admirable job and give up their time to help their fellow Western Australians."
Lifeline WA chief executive officer Lorna Macgregor said the charity relied heavily on community support and each dollar people donated went directly to save lives.
Ms MacGregor said that suicide was an escalating problem in our community with one Western Australian dying by suicide every day.
"It costs $3,000 to educate each volunteer for the Telephone Crisis Support service 13 11 14 and that involves many hundreds of hours of education before a full year of probation," Ms MacGregor said.
"It is devastating that we don't have the resources to answer every call but we hope that with community support, we can help more of those who find the courage to call during the festive season."
Synergy volunteers will assist Lifeline WA in a variety of fundraising activities including selling branded candles, star wands and drinks with all proceeds going toward the fundraising target.
For more information and to donate online to Lifeline WA visit https://www.lifelinewa.org.au/donate/.
ENDS