$13 million household energy efficiency pilot program launched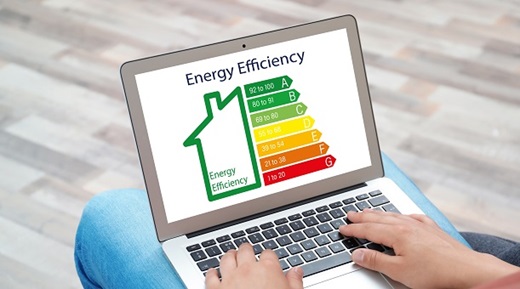 As announced by the Western Australian Government: $13 million household energy efficiency pilot program launched

First phase of $13 million Household Energy Efficiency Scheme launches today
Energy efficiency coaching to support households experiencing hardship
HEES aims to ease cost of living for 10,000 vulnerable households over four years
Energy Minister Bill Johnston and Community Services Minister Simone McGurk today launched the Household Energy Efficiency Scheme pilot program at Anglicare's Hardship Utility Grant Scheme service centre in Midland.

The program is designed to equip 10,000 of Western Australia's most vulnerable people with the tools and knowledge to make their homes more energy efficient and reduce their power bills.

Initial participants will include 50 Perth households and 30 from Port Hedland, with other locations to be identified in early 2022.

They will benefit from free household energy assessments, tailored energy efficiency coaching, and energy efficient kits that contain: LED globes, draught stoppers and clothes drying racks.

The four-year scheme will also replace low-efficiency appliances, such as refrigerators or box air-conditioners, for households in relevant circumstances.

The program is being delivered in partnership between non-government organisations, Synergy, Horizon Power and Energy Policy WA.

For more information, visit: https://www.wa.gov.au/government/document-collections/household-energy-efficiency-scheme

Comments attributed to Energy Minister Bill Johnston:

"The Household Energy Efficiency Scheme is an exciting initiative that builds on the McGowan Government's previous relief measures to support Western Australians including the $600 Household Electricity Credit.

"The program will assist households to be more energy efficient, which will not only reduce energy costs, but also energy emissions.

"Learnings from the pilots will inform how we can drive more impact with our program funding and ultimately provide long-term relief to 10,000 households experiencing hardship."

Comments attributed to Community Services Minister Simone McGurk:

"The Household Energy Efficiency Scheme seeks to identify and address some of the underlying factors that contribute to high household energy bills.

"It complements other relief measures supporting low-income families that are in need of a helping hand, such as the Hardship Utility Grants Scheme and the Energy Assistance Payment.

"In delivering practical measures like the Household Energy Efficiency Scheme, the McGowan Government is helping to deliver better long-term outcomes for some of the most vulnerable Western Australians."
08 6282 7707
media@synergy.net.au