An energy bill under $20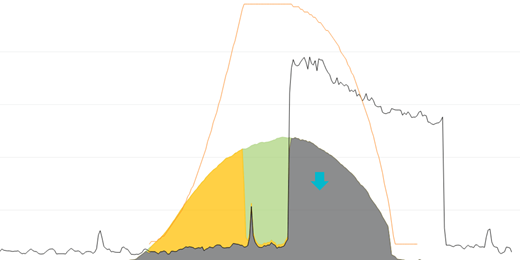 Can battery power really make a difference at home? For John, the proof was in the (Christmas) pudding! Here's what he discovered when he got his December bill after having his battery installed onto the month before.
Tuesday 17 January 2017:
"I've tracked my power bills over the past six years and previously our December bill has averaged $260. Now the battery is installed, this December our bill was only $19.70! You can imagine our surprise as we've never had a bill as low as 98% of our normal bill cost.
Milder weather is traditionally experienced during the December period and the battery was only installed halfway through this time. Since installation on the 25th of November, we've experienced 22 days where our property was solely powered by the solar battery. The effectiveness of the battery is far better than I expected. You can see how it's performing through our Fronius Solarweb dashboard.
We've now entered the hotter months and are using the air conditioner regularly, which is using a fair bit of energy. Current projections look to be around 70% cheaper than the previous six year average.
To ensure we're using energy wisely, we're following the Synergy energy suggestion plans and have set the air conditioner at a higher temperature and to come on during the day. This helps to use less energy at night. We've only experienced a small number of days were the battery has been completely depleted. Generally, 28% was left each morning.
Using the Fronius app to monitor consumption has been very valuable. The See and Save application has also been a great tool to look at forecast cost estimations.
I'm my view, high energy users could see great benefits from combining solar and battery."
John has a healthy appetite for energy data – and his Fronius Solarweb live portal dashboard gives him all the details he needs.