Small grants to boost Collie grassroots projects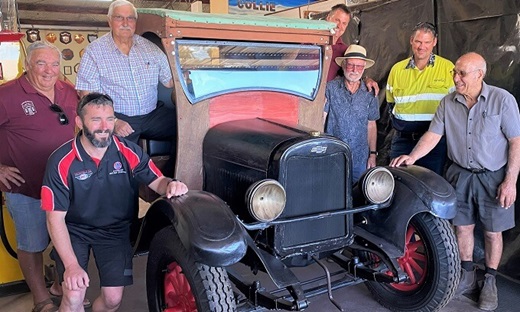 Applications for the Synergy Collie Small Grants Program open today as the initiative supporting providing one-off grants up to $5,000 to local not-for-profit organisations returns for a fourth year.

Synergy Executive General Manager Thermal Generation, Angie Young, said she was proud to help develop grassroots organisations through the program, which has delivered over $140,000 to 31 Collie community groups since 2019.

"The Collie Small Grants Program is all about providing a lasting benefit to the region by boosting vital projects that enrich the social fabric of the local community," Ms Young said.

"Synergy has been a part of the Collie community for more than 50 years and we're working with locals to ensure the people who make the place great can support truly sustainable outcomes for the future.

"Our judging panel includes Synergy personnel who live in the community, such as representatives from Muja Power Station, who will assess applications on their ability to enhance Collie as a place to both live and visit."

The funds received by last year's organisations have been already put to good use, enhancing the services and valuable programs they already provide in the region to deliver social, economic or environmental benefits to the Collie community.

The Collie Retired Mineworkers Association commissioned renowned artist Jacob 'Shakey' Butler to create the Memorial Wall Mural Project in Phoenix Park, celebrating Collie's history and adding to the region's existing mural trail.

HorsePower Collie used their grant to buy a custom-built wheelchair horse carriage, helping enable people with a disability or physical decline to experience the benefits of outdoor horse-riding.

The Collie Suicide Prevention Network purchased equipment to attend community events and further support the wellbeing of the Collie community by raising awareness and providing information to people experiencing mental health issues or at risk of suicide.

The recipients of the 2022 Collie Small Grants Program were:
Collie BMX Club
Collie Racing Drivers Association
Collie Rail Heritage
Collie Retired Mineworkers Association
Collie Suicide Prevention Network
HorsePower Collie
Shire of Collie Volunteer Bush Fire Brigades
Not-for-profit and community groups can apply for the Collie Small Grants Program by visiting communitysupport.synergy.net.au

Applications close at 9am on Monday, 3 April and Synergy will announce the grant recipients at a community awards ceremony later in the month. For more information, email community@synergy.net.au or call Synergy Stakeholder & Community Engagement Partner, Vanessa Glover, on 9781 6731.

08 6282 7707
media@synergy.net.au

Follow us on LinkedIn and Twitter

Image: Synergy Head of Coal Generation with members of the Coalfields Museum & Historical Research Centre who have restored the locally historic Geldert truck to working condition through their 2021 grant.