Synergy Home Business Plan® (K1) tariff
A cost-effective plan for your home business
Designed for home businesses where electricity is used for both living and working
Key features
Your first 20 units (kWh) per day, charged at the residential Synergy Home Plan (A1) rate (this is the typical daily amount used at home)
Any further usage charged at stepped Business Plan (L1) rates
One simple bill for your home and your business (every 2 months)
No special meter required

Access to our dedicated business support team

Track your usage with My Account, our free energy management tool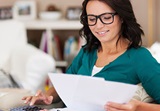 Is the Home Business Plan right for me?
There's a range of home businesses that can benefit from this plan. Tariff K1 is available for premises where the circuit wiring is not separate and the electricity is used partly for general purposes and partly for residential purposes.
Do any of the following sound like yours?
Farms that power both the home and farm facilities, such as a shearing shed or a cold storage room
Where a room or suite of rooms in your home is used for business purposes, such as a doctor's surgery, child-minding centre or real estate office
Commercial, industrial or general properties with a caretaker's home attached including churches, schools, shops, factories, police stations and post offices
Bed and Breakfast's/ Boutique Accommodation/ Guest Houses/Boarding Houses
What you need to know
Small businesses can pay more for their electricity usage than home users, so this tariff is designed for businesses that operate from home (and are likely to use more electricity than a home owner but less than a business operating from dedicated premises).
The daily supply charge is the same as the Synergy Home Plan (A1) tariff rates for the first 20 units of daily consumption. Any electricity you use over 20 units per day is charged at the Business Plan (L1) tariff rates.
Eligibility
Electricity for both home and business use must be supplied through a single meter and connected at a low/medium voltage (240/415 volts)
You will also need to supply a valid ABN
Note that Government rebates are not available to customers on the Home Business Plan (K1) tariff
Current rates
Anytime + Anytime stepped rates apply. This provides a simple daily supply charge, plus 2 blocks of declining usage charges.
| Item | Price inc. GST |
| --- | --- |
| Supply charge | 176.8584 cents per day |
| Electricity charge - first 20 units per day | 29.2053 cents per unit |
| Electricity charge - next 20 - 1,650 units per day | 27.5221 cents per unit |
| Electricity charge - more than 1,650 units per day | 31.0302 cents per unit |
Compatible with
Green Energy
Reduce your carbon footprint and purchase some of your energy via renewable sources.
Green energy options
My Account
Check your account balance, track your usage and manage your bill payments in one handy spot.
Register Now
Other fees & charges
Standard fees and charges may apply.
| Fees & charges | Price inc. GST |
| --- | --- |
| Account establishment fee | $ 33.80 |
| Cheque dishonour fee | $ 2.55 |
| Credit/debit card transaction fee - American Express | 0.84 % |
| Credit card transaction fee - MasterCard | 0.87 % |
| Debit card transaction fee - MasterCard | 0.40 % |
| Credit card transaction fee - Visa | 0.88 % |
| Debit card transaction fee - Visa | 0.40 % |
| Demolition fee where supply is removed from site | $ 323.92 |
| Direct debit dishonour fee | $ 2.55 |
| Disconnection of overhead house/premises service fee following illegal re-connection | $ 194.00 |
| Meter reconfiguration fee | $ 66.00 |
| Meter testing fee (refunded if meter is faulty) | $ 336.15 |
| Meter testing fee - Concession | $ 144.00 |
| Over the counter transaction fee | $ 2.10 |
| Overdue account notice fee (GST doesn't apply) | $ 5.30 |
| Paper based bill fee | $ 1.20 |
| Reconnection fee | $ 31.10 |
| Rejected payment/dishonour fee (payment made at Australia Post) | $ 29.00 |
| Removal of a temporary supply fee | $ 323.92 |
| Renewable Energy Buyback Scheme application fee | $ 21.50 |
| Special meter reading fee | $ 19.65 |
| Subsidiary electricity meter rental fee. (Not available to customers on R1, R3, S1 or T1 tariffs) | $ 0.1597 per day |
| Single phase meter for existing homes (240V) | $ 138.24 |
| Single phase 240V Meter for new homes | $ 66.00 |
| Three phase 415V Meter for existing homes | $ 235.04 |
| Three phase 415V Meter for new homes | $ 66.00 |
Don't forget the small print
Effective 1 July 2019. Prices are subject to change from time to time and other fees and charges may also apply. Prices listed include GST unless otherwise stated. By law we calculate our prices to four decimal places. Electricity is charged by the 'unit'. A 'unit' is one kilowatt-hour (kWh).
The pricing details shown relate to Synergy customers connected to the South West Interconnected System (SWIS), covering the area from Kalbarri in the North, down to Albany in the South and East to Kalgoorlie. For other areas of Western Australia outside of the SWIS please contact Horizon Power.
Connect today with a Home Business Plan (K1) tariff
Switch to this plan
If you're already a Synergy customer and not moving home but just want to switch to this plan - then give us a call and we'll help arrange this for you.
Just have a copy of your bill handy.
I'm moving
Whether you're moving in or out, you can create or transfer your electricity connection online in less than 10 minutes
Just have a copy of your bill, new address and meter number handy to get started
It takes around 3 business days (excluding weekends) to get you connected and you'll receive your first bill after that
I'm building
You or your builder can set up your temporary or permanent supply online.
Make sure Landgate has titled your land as you'll need to provide us with the lot number.
Firstly, check your property has underground power (the shiny green dome) or call Western Power on 13 10 87 to confirm.
Open new account
Firstly, welcome! If you've never had an account with us before, we just need a few extra details to get your account up and running.
Have your new address details, move in date and contact details handy. Please allow a minimum of 3 business days to organise your connection.