Commercial SolarReturn: Commercial Solar for Perth & WA Business
The world is changing – and so is the way WA does business. Whether you're exploring ways to invest in renewable energy or looking for ways to reduce electricity costs, you can rely on Synergy's Commercial SolarReturn team to help you find the most suitable solar solution for your business.
Find out if SolarReturn will be right for your business...
We'll take in to account your consumption history, location, usage patterns and how much you currently pay for electricity. A quick chat to better understand your business needs - will help us figure out if you will or won't better off with solar power.
Our Commercial SolarReturn team will be in touch with you as soon as possible!
All fields required unless indicated as optional.
If you'd prefer to talk to someone straight away, one of our SolarReturn experts are here to help you:
Just call 1800 453 021 - Monday to Friday between 8am - 5pm (excluding public holidays)
We may ask you a couple of questions about your business and energy usage - it helps to have a copy of your bill close by.
Explore our recent Perth solar projects
At Synergy, we serve more than one million residential, business and industry customers across Perth and the wider south-west region in WA. We know energy – and we're always working to understand the changing needs of our wide range of customers.
Get a solar solution tailored to your business needs
High quality, low maintenance solar systems
Solutions matched to how your business uses electricity
A dedicated Commercial SolarReturn team to help you at every stage of the process
There's a reason so many Perth & WA businesses choose solar systems from our Commercial SolarReturn team. We'll make sure you don't pay for more solar panels than you need by finding the right size system for your business.

Before we recommend a commercial solar system for your business, we'll consider your available roof space, how and when you use electricity and what you're hoping to achieve for your business.

Installing a solar system which is tailored to your business electricity use could mean more efficiency, more value and a faster payback period on your business investment. This adds up to a more attractive business case – and the potential to achieve the best results based on your business goals.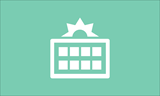 What size solar system does my business need?
There is no "one-size-fits-all" approach when it comes to solar solutions – and it's not a case of the more solar panels, the better.
We'll work with you to look at your electricity use, roof space and learn about your energy goals to find the right-sized solar solution for your business. This means you'll get a solar solution tailored to your business needs by WA's most trusted energy company*.
*Source: Roy Morgan NTS survey, 2018

To get started with a free business solar consultation, get in touch with our Commercial SolarReturn team.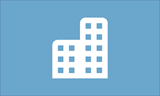 How will my business benefit with solar power?
With solar, your business could save on its electricity costs. How much you could save will depend on a number of factors including the size of your business, the way your business uses electricity and the size of the solar PV system.
When you choose Synergy Commercial SolarReturn, our team will work with you to understand what you need as a business, and then make sure you understand exactly what's involved with your investment, including the potential financial and environmental benefits.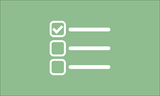 How do we get started with the process?
You can take the first step today. Simply contact our Commercial SolarReturn team and they can start exploring your electricity usage to work out any key trends and patterns.
We will arrange a time to visit your business premises to look at your available roof space, discuss what's most important to your business and learn about how and when you use electricity.

From there, we can design your solar solution and provide you with a detailed business case with recommendations which will help you to make an informed decision. We'll also help you plan for installation day to minimise any impact on your business so you and your team can enjoy the benefits of solar power sooner.
FAQ
Can my business claim a discount or rebate if I invest in a commercial solar system?
For systems smaller than 100kW, you may be eligible to receive a discount if you want to trade your small-scale Technology Certificates.