There's a solar style for every home
With a two-storey family home, a pool and their retirement plans inching ever closer, getting solar panels made a lot of sense for Synergy customers Lee and Brian.
According to Lee, getting an electricity bill of around $600 every two months encouraged them to take the next step. "We're looking into transitioning into retirement, that's a big overhead… so that's where we thought, let's look into solar," she said.
After researching different options, Lee consulted a friend in the renewable energy industry who had good reasons to recommend Synergy . Lee then got in touch with the Synergy SolarReturn experts and learned a lot in the process.
Can solar panels work in the shade?
While exploring their options through SolarReturn, Lee was surprised to learn they could have input in where they wanted their panels to be positioned on their roof.
"I was surprised to learn that the solar panels didn't need to go at the front of the house. As aesthetics were important to me, Synergy informed me that JinkoSolar solar panels were the best fit for our home because they could work in different weather conditions".
JinkoSolar solar panels are a premium solar product with built-in optimisers. This means each panel works separately to maximise the panel efficiency in low-light environments.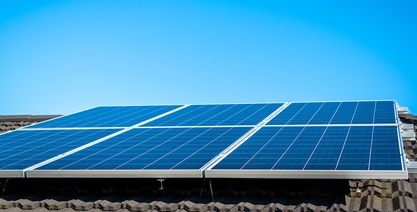 Important side note!
JinkoSolar scored top results in Australia's Choice Magazine test undertaken by the Commonwealth Scientific and Industrial Research Organisation (CSIRO). Here's more:
After a year of exposure in all sorts of Australian weather conditions, the JinkoSolar panel was one of only two modules to score over 90% and receive a rating of "Excellent"
The JinkoSolar yield per 1000W was noticeably higher than other tested brands.
How much can people save with solar?
Home owners with solar panels can save varying amounts on their electricity bills. It all depends on a range of factors including the type of system they have, the size of their home and how they use energy.
With the JinkoSolar products they chose from the SolarReturn options, it's estimated that Lee and Brian will be able to save around $1670 per year* on their electricity bill.
"We're both really happy we finally took the plunge – and really happy about the experience we've had by deciding to go with Synergy."
To find out how much you could save with solar, try our Energy Tool.
How much does solar cost?
Solar packages now start from $3,700. To learn more about what solar panels are best suited to your style and needs, please contact a Synergy SolarReturn Consultant – and they'll get back to you with a personalised recommendation.
* Estimated savings are based on the current Home plan (A1) tariff and the Renewable Energy Buyback Scheme (REBS) rate (if applicable) and with system size 6.62kW. Estimates assume 80% of the system output offsets electricity consumption and 20% is exported. Actual savings will vary based on typical consumption, system size, individual circumstances and the way energy is used.