6 bright reasons to solar power your business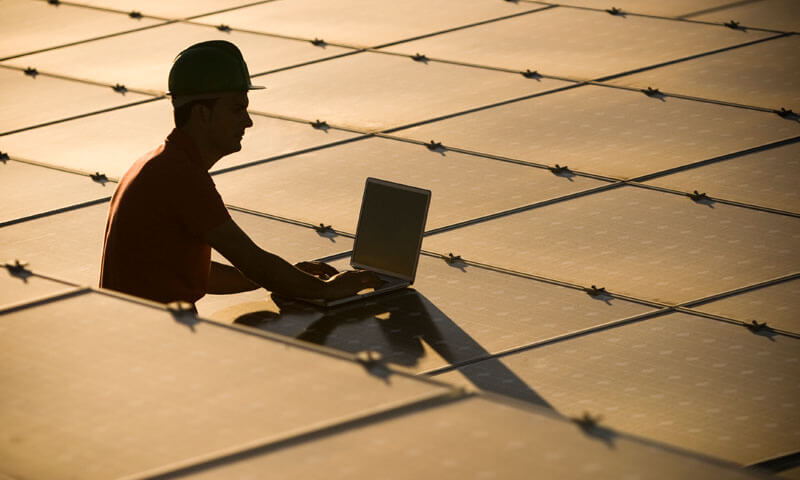 It's no secret that Perth is one of the world's sunniest cities. If you're inside for most of the working week, you've probably spent some time looking outside wishing you could put all that sunshine to good use. Here's your chance. In 2015, WA's Energy Minister, Mike Nahan, predicted that WA would have its daytime electricity needs met entirely by solar power within just a decade, which would make us the first state in Australia to achieve this.
We're already the fastest state in terms of adopting residential solar PV systems – but now there is opportunity to harness this energy for businesses too. Whether you are a small, medium or large business, solar power can help your business in more ways than one!
You could save money and enjoy a great return on your investment.
Solar PV systems are becoming an affordable option for many businesses with the potential for a nice return on the initial investment. The details of exactly how much you could save will depend on a number of factors including the size of your business, your current tariffs and the solution that's right for your premises. Synergy can assess your energy consumption using our in depth data analysis and help you to determine the correct system size for your business, so that you maximise your return on investment.
You could have more control over managing your electricity.
It's easy to see how changes in the cost of electricity can affect your business expenditure. With solar energy, you can help to protect your business from changes to the cost of electricity and manage your budget with confidence.
You can enjoy the feel good factor.
It's great if you have a paper, plastic and even coffee pod recycling scheme in your workplace. It's even greater if you take your commitment to sustainability one step further with a solar PV system. Using solar power to help power your office, factory, restaurant, venue or other workplace is a fantastic way to reduce the impact you have on the environment – and it can be great for business too. You can share with your customers what you're doing to be more sustainable and feel good about it!
You could add value to your business.
Using solar power to help meet your workplace electricity needs could be a great investment in your business. A Solar Return system for your business could help reduce ongoing energy costs and allow you to direct these costs into other areas of your business
Potential cost-savings aside, you could upgrade the sustainability rating of your premises, which could add up in terms of the value you could receive from tenants or a buyer if you sell your business.
Cash is king
Synergy can help you navigate through the rebates available via the Federal Renewable Energy Target, to help reduce the overall cost of your system. Some businesses that purchase a solar system outright may also be eligible for accelerated depreciation for systems costing less than $20,000, which can help make the business case even better come tax time!
Ultimate team player
Once you have installed a solar PV system, you can challenge your employees to maximise the investment by looking for other ways to save energy. Pool any additional savings into team building activities, and there you go, your PV system is keeping your employees happy!