The price of saving lives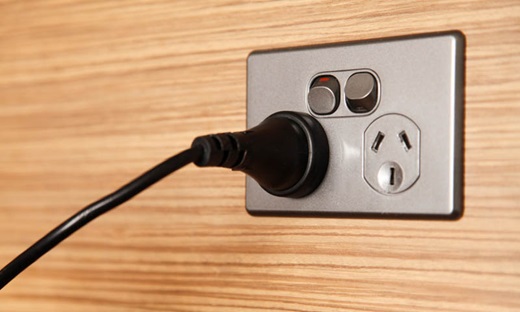 They are an important and valuable addition to your home or place of business.
A safety switch has the ability to detect the loss of current from a circuit that indicates a person is receiving an electric shock and can cut power in just 30 milliseconds.
Due to the widespread and constant use of electricity in our homes, it can be all too easy to forget just how dangerous it is.

"It's important to always put safety first and respect electricity, whether you are using it at home or in the workplace," Synergy Manager – Energy Solutions Allen Gerber said.

"One way you can do this is by having safety switches installed to protect your power points.
"Keep in mind that a safety switch will not protect against electric shock in all cases and is not a substitute for proper care and maintenance.
"Some types of electricity flow, such as that from faulty plugs, cannot be detected."
Since the 1990s safety switches have been a necessity on power outlet circuits of new homes and from 2000 they have been required on the light and power circuits of new homes in most states in Australia.
If you have any queries, discuss your options with a licensed electrician.
Home safety switch options explained
Switchboard-mounted safety switches
The device required by law to be fitted to power and lighting circuits in new homes. Located alongside circuit-breakers in the home's switchboard, they can be distinguished from circuit breakers by a button marked 'test', located on the front of the device.
Combination safety switch and circuit breakers in switchboards
The combined safety switch and circuit breaker on your home's power and lighting circuits protect electrical circuits and the appliances attached to them. They also offer a safeguard against injury and death that can only be acquired with a safety switch. While this type of safety switch can cost about $100 more, if it can be installed at the time of building, it will not require any extra labour when compared to the standard circuit breaker.
Other
Amongst older homes, safety switches may be fitted to a power point. As with the switchboard-mounted safety switch, there is a 'test' button on the front face of the device. To protect a circuit, the switch must be fitted to the first power point on a circuit.
Portable safety switches are another option. These are attached to a power board or an extension lead and are designed for people who work with electrical tools, as the devices only protect the circuits of the appliances connected to them. These switches are commonly required under certain workplace health and safety laws. This is in addition to or instead of testing and tagging electrical equipment at worksites. This form of safety switch is not suitable for adequate protection in your home.


Top safety tips
• Before using an electrical appliance for the first time, read and follow the instruction manual carefully.
• Switch appliances off at the wall before taking the plug out of the socket and turn appliances off at the power point when they are not in use.
• Have any issues looked at by a licensed and qualified electrical contractor.
• Store electrical equipment well away from a pool or outdoor spa.
• Test your safety switch around once a month by pressing the 'test' button.
With more appliances in our kitchens than ever before, it can be confusing working out which ones are energy efficient and which ones can cost you.
To see how energy efficient your appliances are, head to energyrating.gov.au.
The more stars a product has, the more savings you pocket.
If you are looking to purchase new appliances or upgrade existing ones, check out the model comparison tool or download the useful app for your phone.

Article original source: The West Australian Online- WA Energy Challenge Supplement