Synergy announces research partnership with sustainable living trial Living Labs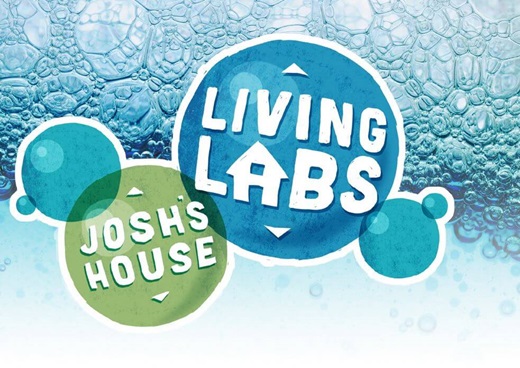 Synergy is excited to announce a partnership with Josh Byrne & Associates in a two year research project conducted by Curtin University and CRC for Low Carbon Living called "Living Labs."
The research project will focus on ten Perth suburban households who have been challenged to reduce their environmental footprint in some way, be it with solar panels on the roof, water tanks collecting rain or low energy lighting and appliances.
The purpose of the two year study is to answer the question; Can simple lifestyle changes reduce our bills, make our homes more comfortable and save us money?
A bit of background
In recent years there has been a growing focus on improving the design of homes to make them more energy and water efficient, but in many cases occupant behaviours don't follow suit and houses often end up underperforming.
The Living Labs experiment has been designed to determine the extent to which knowledge and behaviour can actually influence the operational performance of a house – specifically energy and water consumption.
The ten households selected for the project are a mix of old and new homes, with different occupant profiles. The study has intentionally included a mix of high performance homes and more conventional houses that meet the minimum building code thermal performance requirement. There are also some renovated dwellings.
Project trial details and measurements
Monitoring equipment has been installed in each of the ten houses to record electricity, gas and water usage, internal temperature, as well as rainwater use and solar electricity production for the houses that have rainwater tanks and solar panels on the roof.
Between December 2014 and December 2015, the houses were monitored as the participants got on with their normal lives. At the start of the second year they were given access to a 'data dashboard' which presents information about their house performance on a daily basis. They were also provided with a home efficiency audit at the start of summer and again at the beginning of winter, and given seasonally appropriate tips about energy and water savings in the house and garden. The participants were also asked to set energy and water savings goals that they felt were achievable based on the guidance that they had received.
Real time results
Follow Living Labs as the participants are taken on this journey via a series of short online, independently shot episodes which focus on each home, their undertakings and the outcome of the project to determine once and for all if behaviour is the number one influence in living more sustainably.

Watch the series preview of Living Labs.

For more information on what Living Labs entails, head to the Josh's House website.